The east is teeming with exciting places and good food, but the sheer number of things available can sometimes be overwhelming.
Here is a shortlist of things you can check out with your kid after preschool in Katong. No matter how picky you or your child may be, there would definitely be something that tickles their fancy.
Kaboodle at Katong Square
Unleash your kid's creativity at this unique playground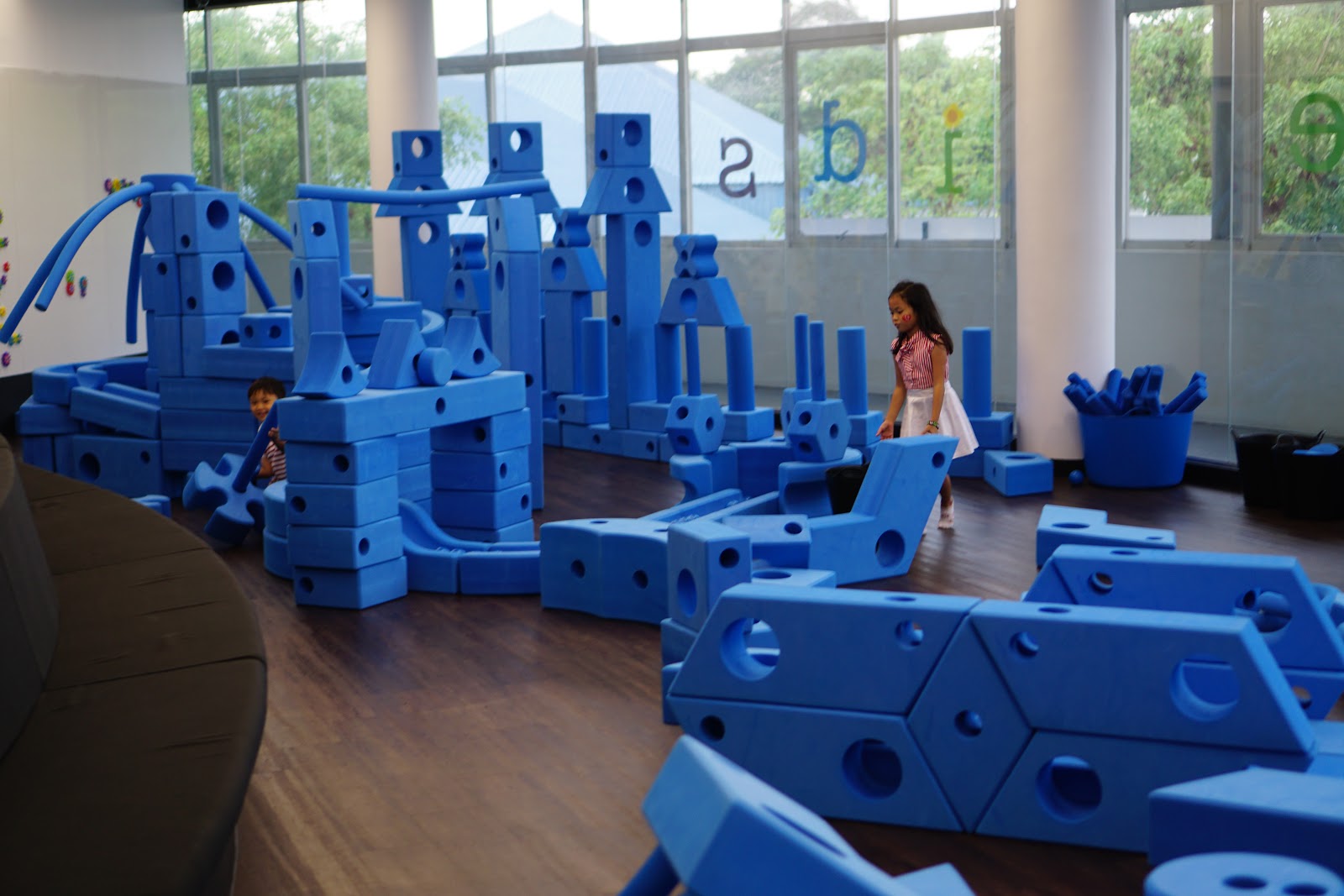 Indoor playgrounds in Singapore are a dime in the dozen, but this playground, located near their preschool in Katong, is slightly different.
There are numerous play areas which feature different types of facilities. The West area features large foam blocks which children can use to build their own creations. The Wet Play area is exactly what it sounds like – children can play with water, ice blocks and various other toys. The sensory play area features huge boxes of beans, dry pasta, coloured rice and various other toys.
Preschoolers would definitely enjoy the sensations of the different materials as well as the therapeutic sounds. There is even a sensory wall for toddlers to rub, feel and play.
After a fun day of play, kids can head over to the cafe for kids to have a drink with their parents. Occasionally, Kaboodle also organises classes like Mandarin playgroup by Hanziland and messy sensory play. The Mandarin playgroup utilises Hanziland's facilities to expose children to various cultural topics throughout the term.
Address: 88 East Coast Road, #02-05 Katong Square, Singapore 423371
Opening Hours: Monday to Sunday, 10am to 6pm. Closed on Tuesdays
Price: $15 – $20 per child, maximum of two adults per child
Read also: Key Benefits of Sending Your Child to Our Mandarin Playgroup @ Tampines Central
La Barca
Nosh on hearty meals at this Italian restaurant
Within the compound of the Goodman Arts Centre lies a nice, quiet brunch spot offering Italian cuisine. La Barca features sleek interior decor and a cooling outdoor setting for those who want some sun.
Try their Burrata if you want a light snack or go for their steak for something more filling. While you eat, kids can ride their scooters and play outside. The restaurant also opens their playroom during the weekends. The special play area is complete with slides, books, toys and rockers.
Address: 90 Goodman Road, Goodman Arts Centre, Block C #01-21, Singapore 439053
Opening Hours: Tuesday & Wednesday 6 to 930pm
Thursday and Friday 930am to 1230pm & 6 to 930pm
Weekends 11am to 930pm.
Closed on Mondays
Forest Adventure at Bedok Reservoir Park
Be one with nature after a tiring day at preschool in Katong
If your kid loves the great outdoors, head down for a swing at Forest Adventure. Kids above 5 can enjoy the flying fox, suspension bridges, treetops and obstacle courses.
Located within Bedok Reservoir Park, kids can take in the fresh air and spot wildlife as they frolic among the branches. Kids will also go through a 15-minute safety briefing and there is a safety line for them to hang onto.
The route for kids aged five to nine features 22 crossings and two zip lines. Parents can also try the grand course while the kids have their fun! Do take note that there is a height requirement – 1.1m for the Kids Course.
Address: Bedok Reservoir Rd, Singapore 479244.
Opening Hours: Tuesday to Sunday 930am to 630pm.
Price: $36 per child, $25 for accompanying adult
Artzone
Explore your creative side with interesting workshops
If your child is not a big fan of sports, not to worry. Artzone blends eastern and western in order to cater to their students, which are usually a mix of locals and expatriates. This exposes all kids to different cultures through art and a variety of courses.
Kids can learn to through artworks, from paintings to masks and trinket boxes. There are also team projects available, where children can learn how to work with others while having fun.
Address: Katong V, #03-07/08, 30 East Coast Road, Singapore 428751
Opening Hours: Head to their website for the schedule
Price: $95 for 3 lessons but they have discounts for the on-going learning package
Read also: 4 Essential Ways MindChamps @ KINEX (East Coast) is the Preferred Choice Amongst Parents in the Area
Zaffron Kitchen
Forego the usual eggs benedict – try some Indian food for a change
If you are in for something spicier than your usual brunch food, Zaffron Kitchen is the one to try. Zaffron Kitchen has been included in the Michelin Guide, Singapore's Top 50 and has won numerous other awards, for good reason.
The restaurant offers Northern and Southern Indian cuisine but there are also non-spicy alternatives for kids. Kids can have a go at the wooden playhouse, which comes equipped with a kid-sized kitchen and other wooden toys.
Try their creamy butter chicken or the delicious biryani! Vegetarian options are also available for those who want more greens in their diet.
Address: 135/137 E Coast Rd, Singapore 428820
Opening Hours: Weekdays 1130am to 3pm & 5 to 10pm
Weekends 1130am to 11pm
There are many more things to do around the East – numerous parks, malls and hipster cafes. Go out of your comfort zone and take the opportunity to try new things and cuisines!
Written by Steffi Wee
Looking for a preschool in Katong with an all-rounded curriculum?