Are you considering to enroll your child in MindChamps PreSchool @ Leisure Park Kallang? Here's how we take lessons and playtime outdoors.
There are many wonderful benefits of outdoor play for children during the early years. Playing outdoors encourages children to learn, think and explore how things around them work, and is a great way for them to pick up new skills while having fun.
Apart from stimulating their mind with all the sights, sounds and colours, playing outdoors helps to switch on their creativity too. As outdoor play spaces are usually shared, it encourages children to interact with each other and learn about the concepts of sharing and turn taking.
And have we mentioned how outdoor play does wonders in helping children to burn off extra energy and keep their health in check?
Now, we think that that's a pretty good reason to head outdoors with your kids more often!
Read also: Working Near MacPherson? Here's Why You Should Enrol Your Child at this Childcare Centre
Taking lessons and playtime outdoors
With all the fun and benefits associated with outdoor play in mind, the teachers at MindChamps PreSchool @ Leisure Park Kallang have been working together to incorporate this element into their lessons.
Here are just some ways how learning goes beyond the classroom for the Champs:
Let's get moving
Our Champs had the opportunity to play some fun games outdoors such as "Duck-Duck-Goose", "Pass the Ball" and "Balancing Beanbags". Through this session, they got to enjoy the sun and fresh air which left them re-energised and ready to absorb the rest of the lessons for the day.
Outdoor play sessions such as this also teaches them values such as responsibility, compassion and teamwork.
A picnic we will go!
With the Stadium Riverside Walk being just a short walk away from the centre, our Champs get to enjoy the experience of enjoying their morning snacks, picnic-style. Here, teachers will lay a mat on the grass or along the boardwalk and organise storytelling activities while taking in the beautiful view that surrounds them.
Splashing up the good times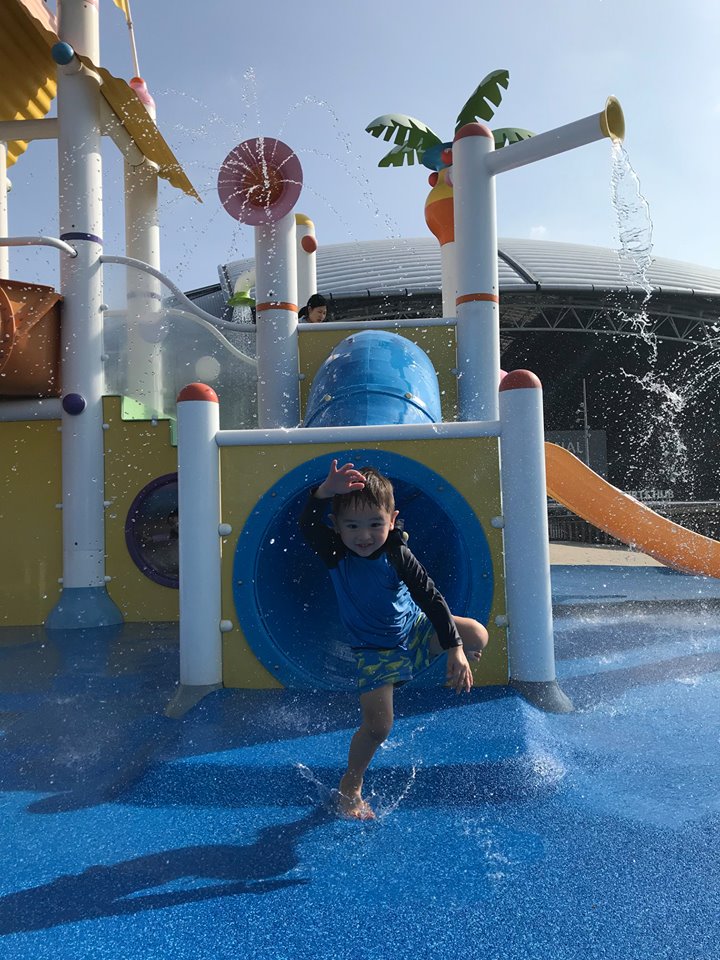 At our Leisure Park Kallang preschool, all our Champs and teachers look forward to the last week of every month, as they get to pack their gears and head outdoors for a fun water play session. Apart from exploring the Splash-N-Surf water playground, a water trough is also available for them to splash up some fun within and near the school premises.
Want to know what other ways outdoor play is incorporated at MindChamps PreSchool @ Leisure Park Kallang?